A podcast exploring the shape of our world
Through Ecology, Design, And Sound.
Broadcasting from the Pacific Northwest, Future Ecologies is an ongoing series of stories about the land around us.
We examine the ecological processes that define planet earth: how they affect us, how we've affected them, and how we can align with them to create vibrant, biodiverse, and resilient societies. We dig deep to reveal that at the core of every "environmental" issue is a human design choice that isn't static - we've made different choices in the past, and, with a little creativity, we can choose differently in the future.
The folx behind the show
On the mic & behind the keyboard, Future Ecologies is a small & proudly independent team.
Producer / Co-Host
Adam is a musician and a practitioner of ecological restoration. He holds a B.Sc. in Biology and Environmental Studies, with a Diploma in the Restoration of Natural Systems, from the University of Victoria. In addition to producing and hosting the podcast, he works as the Restoration Coordinator for the Galiano Conservancy on Galiano Island in British Columbia.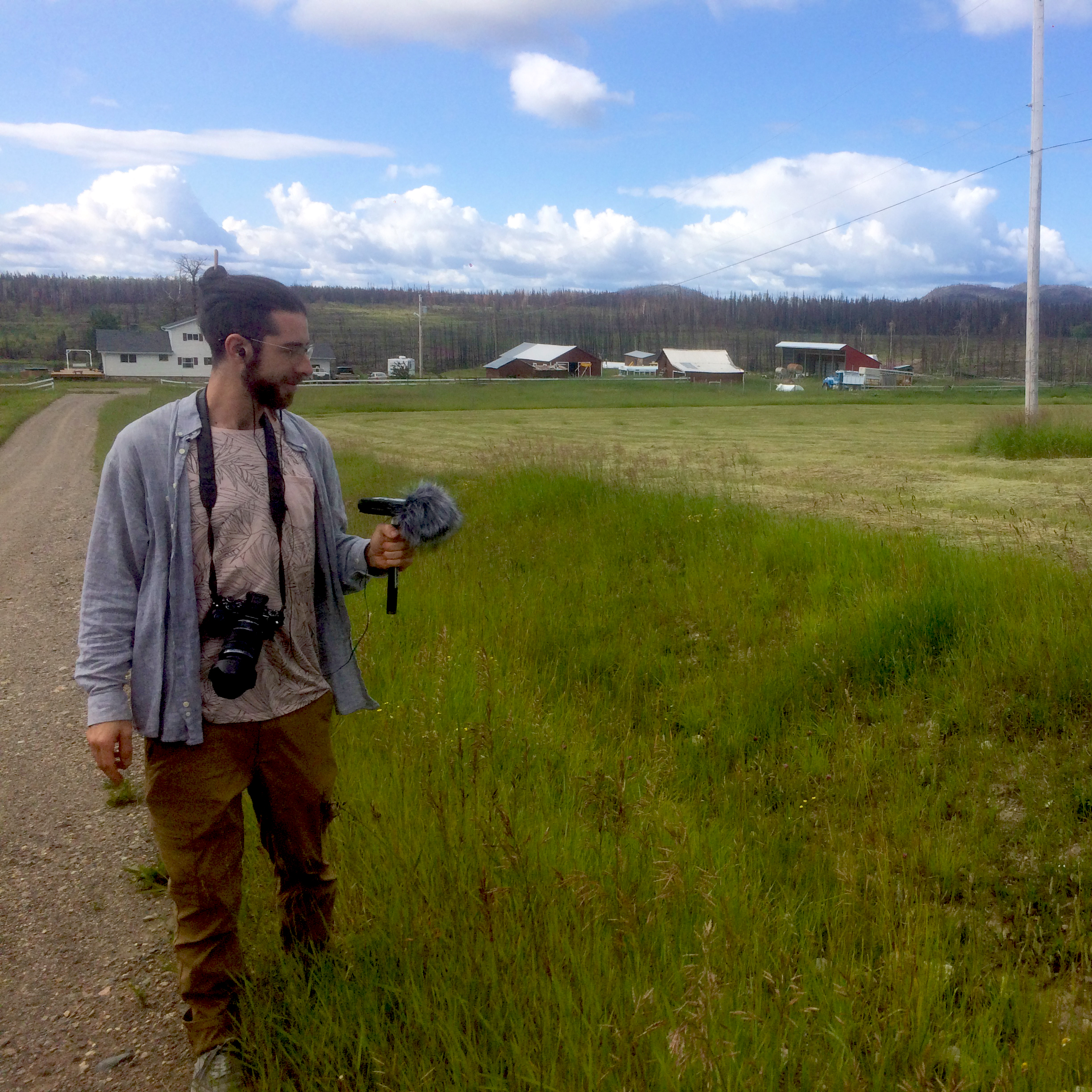 Producer / Co-Host
Mendel is a designer, tinkerer, mushroom nerd, and stubborn idealist. Their life has been a series of passion projects with a central theme: the ambition to weave our technological zeitgeist with the widely ignored mutualism of the more-than-human world. As a late-comer to the world of radio, Mendel is delighted to discover a life of meeting knowledge holders, and is honoured to help spread their stories and paradigm-shifting perspectives.
Associate Producer
Simone is fascinated by humans and our relationship to both the natural and social world; passionate about environmentalism and de-colonization. Currently a student at UBC, she pursuing a degree in Geography: Environment and Sustainability and First Nations Indigenous Studies while developing stories for Future Ecologies.
FEATURED MUSICIANS
Music is a huge part of Future Ecologies. We've had the pleasure of showcasing some fantastic musicians, and we'd love you to hear more of their work. Below are just a few. Find the rest here.
Support the Show
We are an independent and unaffiliated podcast. Your contributions have a huge impact in our ability to produce stories that matter and make them sound great.
Support us on Patreon - Patrons get access to a bonus mini-episodes feed, stickers, and more!
Click here to make a one-time donation using a credit card or Apple Pay.
Merch
We hope you love listening to the show as much as we love making it. Now you can show the world! We have a few different options for you to adorn yourself and your possessions with Future Ecologies merchandise.
Get in Touch
Send feedback, ask a question, suggest a story, send us music, or hire our services.